How we do it
Early-stage onboarding

and proactive engagement lay a foundation of trust

Ongoing borrower feedback

provides insight for continuous improvement

Time-tested customer experiences

tailored for special servicing

Predictive analytics

give us valuable data to get ahead of default loan scenarios

Loss mitigation technology

help clients pivot quickly in a changing market

Nimble processes

optimize complex portfolios across multiple asset classes
Ratings are just one reason clients choose us and stay with us
We are one of the highest-rated mortgage servicers in the US and work within government regulations and investor requirements to produce exceptional results.​ ​Global rating agencies affirm this with continued accolades on our breadth of experience, use of industry-leading technology & servicing platforms, robust call center monitoring, strong internal controls, enterprise risk management, and proficiency in servicing HELOCs and many other asset classes. We are ranked Tier 1 by FHA and Ginnie Mae and receive consistent recognition from Fannie Mae's Servicer Total Achievement and Rewards™ (STAR™) award and Freddie Mac's Servicer Honors and Rewards Program (SHARP™).

This year, we were awarded Freddie Mac's GOLD SHARP™ award for our superior servicing portfolio performance, outstanding customer service to borrowers, and positive efforts to cure delinquencies. Being recognized as best in our peer group is the result of bringing together the industry's best talent to protect client revenue and improve performance—for even the most complex prime and default servicing portfolios. Read more about our success on our news page.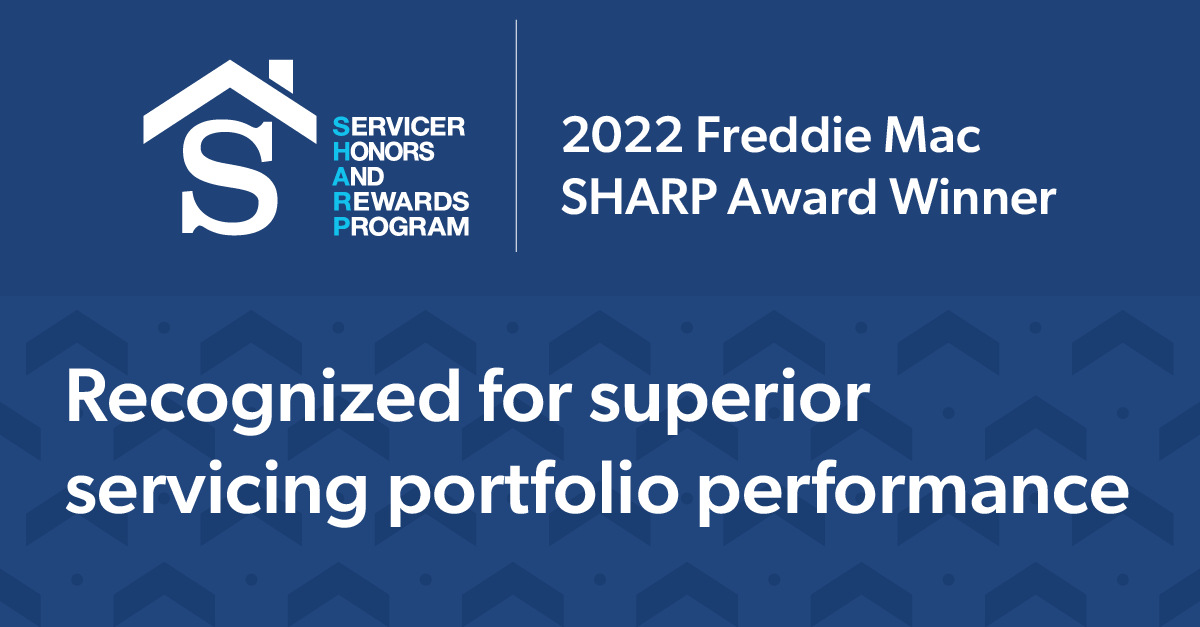 We've spent 20 years perfecting our performance strategies
Learn how we're bringing together the industry's best talent to deliver servicing solutions that set us apart.
Contact Us