Freddie Mac recognizes CLS as a top-performing service provider with a Gold SHARP Award.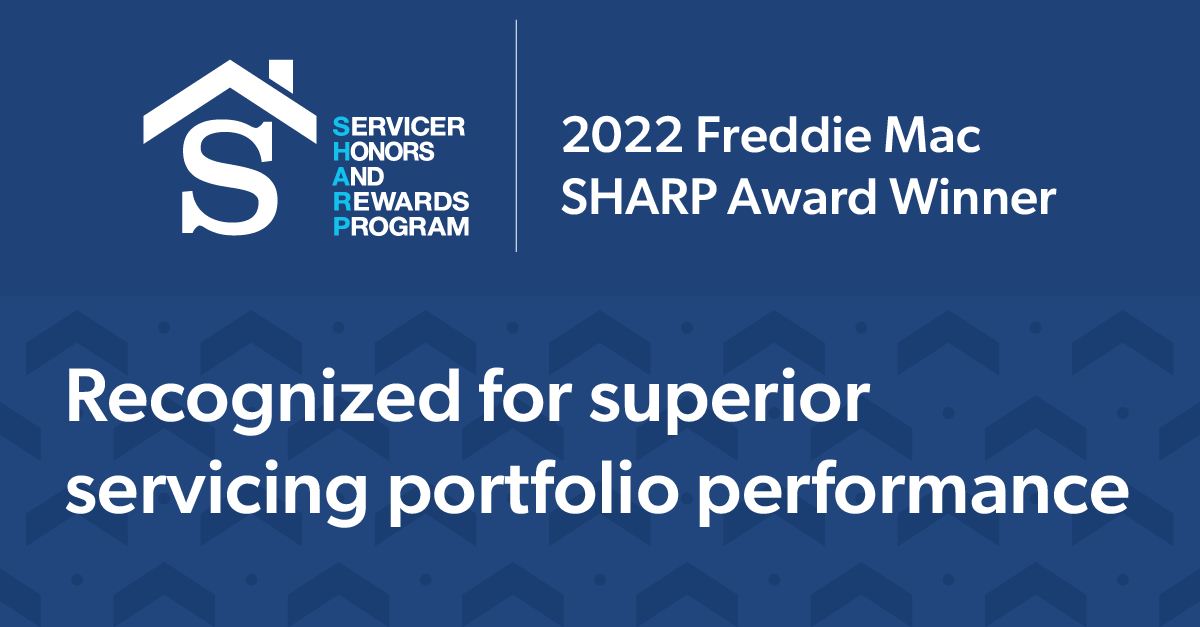 Computershare Loan Services (CLS) is proud to have received a Freddie Mac Gold Servicer Honors and Rewards Program (SHARP)SM Award. SHARP recognizes servicers for excellence across their service portfolio, outstanding customer service to borrowers, and proactive efforts to resolve non-payment issues. Freddie Mac measures service performance against specific metrics, benchmarks, and requirements. CLS was one of only nine servicers nationwide to receive this prestigious award and took the top spot in their peer group.
The CLS team is delighted to be recognized for their outstanding work over the past year. It reflects their unwavering commitment to delivering quality service practices and helping borrowers with the right solutions to maintain their home ownership.
The SHARP award aligns with Freddie Mac's Reimagine Servicing® mission to transform the mortgage servicing landscape, focusing on improving the customer experience, reducing costs, and minimizing credit risk.
Contact CLS to find out why lenders tap into their strength as an expert subservicer.